Language Bar in Windows 7/8/10/11
Language bar used for change input language in Windows operating system. With the help of language bar we can use our computer system for multiple languages. By default our computer system comes with English language support, but we can use it for Hindi and any other language also, just download and install Hindi typing software and your system will be able to type in Hindi.
Some times language bar not appear or not showing on taskbar (the bar at bottom of screen). Let us see how can we enable language bar in Windows XP, Windows 7 systems.
For enable language bar in windows 11, 10 & Windows 8 click here.
Language Bar in Windows 7
If the language bar not showing in Windows 7, you can follow these simple steps and get your language bar.
Step 1 : Go to the Control Panel -> Region and Language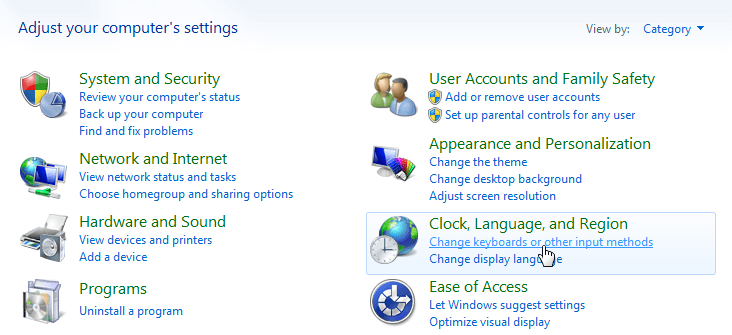 Step 2: Click on Keyboard and Languages Tab See below image: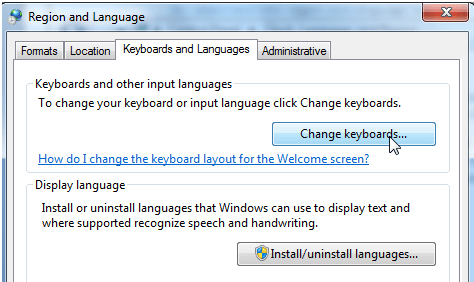 Step 3 : Click on Change Keyboard Button as shown in above image and you will see new window with language bar tab -> click on language bar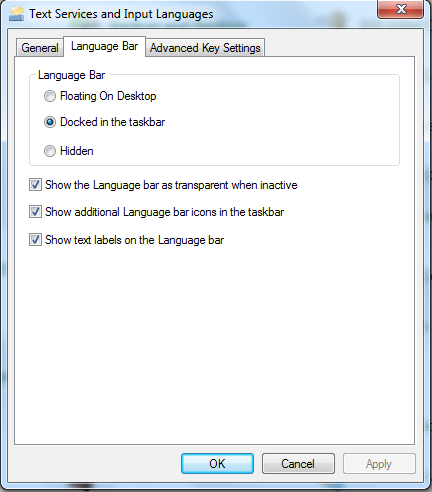 Step 4: Check all check boxes and select Docked in the taskbar (It will show in taskbar) then click on apply and ok Now you can see language bar.
See Next : Using Language bar to Switch Input Language
If you done all these steps and still language bar is missing from taskbar, follow below link to restore language bar in windows systems:
See Also : If language bar is missing from taskbar How to restore