Experience Certificate (अनुभव प्रमाण पत्र)
Experience Certificate is issued by the company/institutions in which you have worked. After leaving the company it's good to ask for experience certificate. Experience certificate contains information on your job work, your role, your designation, your salary etc. It must have defined time period for which you have worked in that company.
Here we are giving sample of Experience Certificate.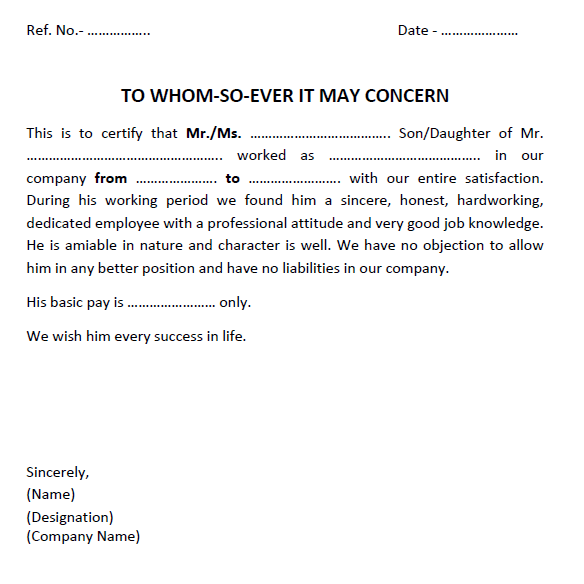 Download Experience Certificate Format